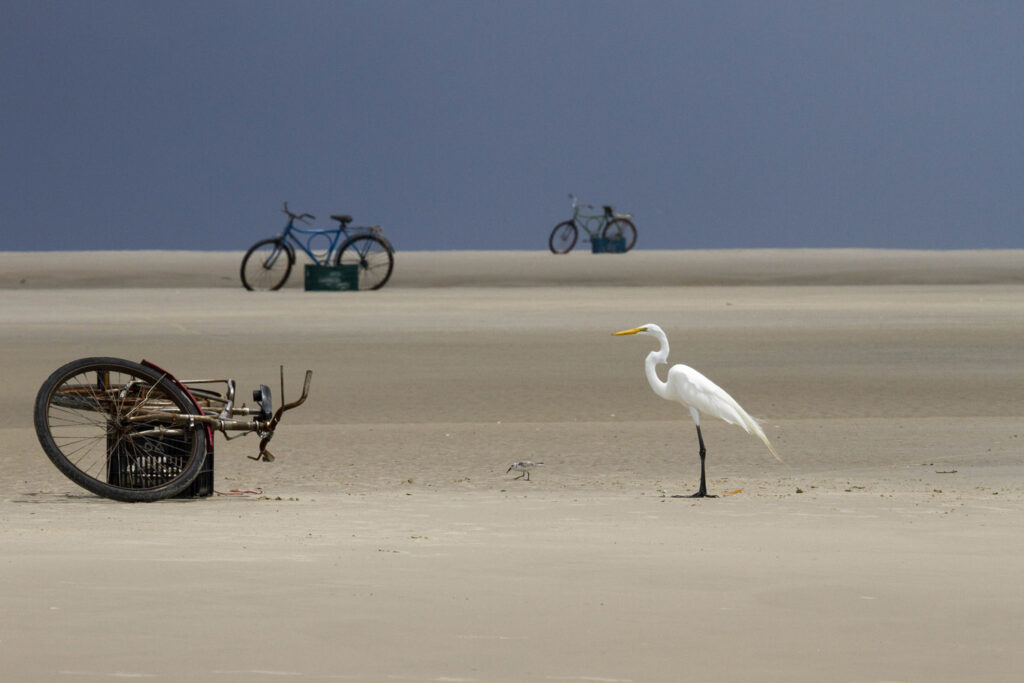 As we were putting together our HOWL 2019 lineup we felt that we absolutely needed a bird expert.
We found one in Mark Peck, a 35-year veteran ornithologist with the Royal Ontario Museum.
Mark is currently the manager of the Schad Gallery of Biodiversity at the ROM. He manages a massive collection of 140,000 bird skins, 12,000 eggs, and 55,000 skeletons. Not to mention, he curates the "Wildlife Photographer of the Year" exhibit at the ROM. So he knows more than a few things about wildlife photography.
Even though Mark is the manager of Canada's biggest museum bird collection, he claims that "he's not the typical hardcore bird watcher." He's most interested in immersing himself in nature and documenting it through photos.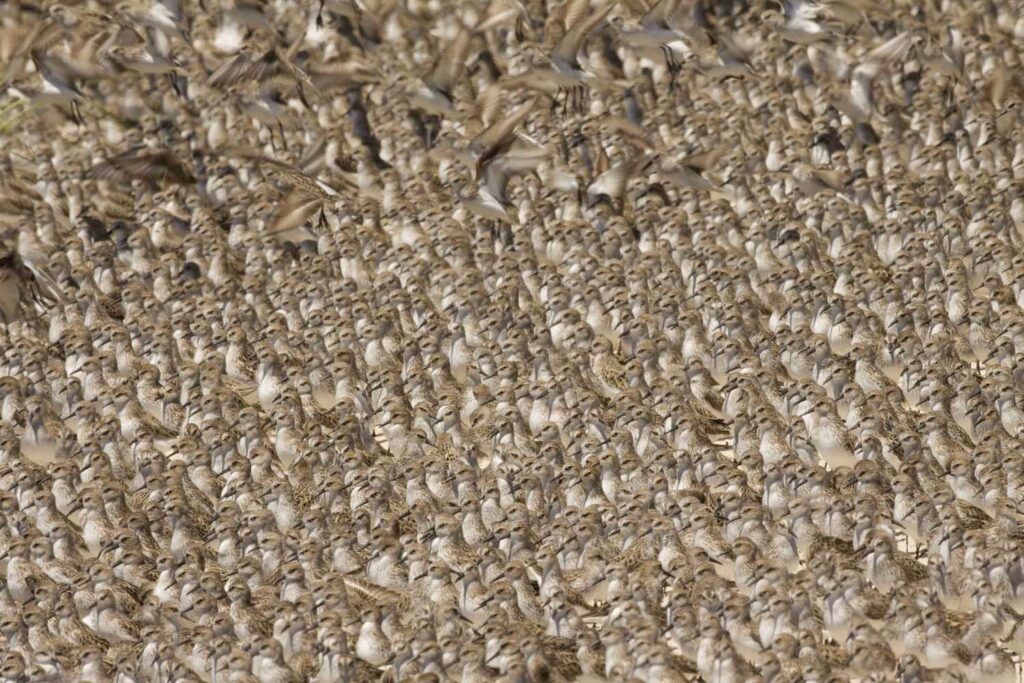 "I love being outdoors. I love the opportunity to engage with nature and find interesting stories about nature."
Peck's father (a veterinarian by trade) took him on his first birding trip to Algonquin Park when he was 11 years old.
Mark was inspired by his father's love of birds and naturally adopted his father's passion. Although Mark didn't follow the veterinarian profession, he did aspire to become a photographer and pursued photography in college. When an opportunity at the ROM arose he jumped at it, and as a result, he quit school. And he's been working at the ROM ever since.
Having traveled around the world as a ROM ornithologist, Mark is acutely aware of the current environmental issues facing birds. He's observed birds in their natural habitats in: New Zealand, Australia, South America, Europe, the Caribbean, much of Canada, and the U.S.
"I think we should be concerned about all species of birds. We're changing this planet so rapidly in so many different ways… There's a big decline occurring. You might not see it in Algonqiun Park… but I don't hear the same bird songs that I used to hear."
He says that we need to do a lot more to slow down climate change and protect bird habitat, and I agree. We also chat about how light pollution affects bird species.
"Birds are attracted to light, especially on rainy or cloudy days. They get mesmerized by the light umbrella. If you think about how many birds go through big cities on their migratory routes. Light plays a huge role in it. Any time you can turn off lights, especially in buildings, it's a huge help to migratory birds."
Despite the current environmental challenges birds are facing all over the world, Mark is happy to see "citizen science" becoming mainstream. He says the massive amount of data being collected by popular digital apps such as iNaturalist and eBird will help contribute to conservation in the long run by providing more information and species trends.
At the same time, Peck is noticing that the popularity of photographing birds may also have a negative impact.
"40 years ago there weren't many of us taking pictures of birds. You were limited. What digital photography has allowed us to do is made it more available to everyday people – to go out and film wildlife. And that comes as a challenge. Unless you're really into studying birds, most people go to the same places. By doing that constantly you are interfering with the life of that bird."
We are very excited for Mark's presentation at HOWL 2019 on Saturday, October 19th, 2:15pm-4pm at the Lester B Smith Community Centre in Whitney, Ontario. Tickets for HOWL are $450, click here to join!
Below is a brief transcript of the interview questions, thanks for listening!
00:00 – Introductions
01:00 – How long have you been at the Royal Ontario Museum?
02:10 – How did you get into birds?
03:00 – Why are you continually drawn to birds?
04:15 – Have you travelled around the world studying birds?
05:00 – Why do you love the Arctic and Ontario the most?
05:45 – Do you consider yourself a naturalist, or a photographer, or both?
06:00 – You studied photography?
06:00 – What drew you to photography?
08:00 – Were you quick or resistant to the digital revolution in photography?
08:40 – Do you think bird watching is becoming more popular?
10:10 – Are there any bird species that we should be especially concerned about now?
11:10 – Is climate action necessary as soon as possible?
12:15 – Why do you think ethical wildlife photography is important?
13:55 – Have you contributed to any photography books or published any?
15:20 – Is there a bird that has a more beautiful call than a loon?
16:15 – Over at the ROM are you involved with exhibitions?
20:00 – What makes an exhibition successful?
21:00 – Tell me more details about the birds in your museum collection.
22:00 – How do you manage so many samples?
23:00 – Does light pollution interfere with birds?
24:00 – Should municipal leaders curb the development of our light pollution levels?
25:40 – What's the rarest bird you've ever seen?
26:45 – Do you keep your bird count on a daily basis?
28:50 – Have you done any backcountry trips in Algonquin Park?
Images copyright © by Mark Peck used with permission.